Simple and Affordable Pricing Programs
You can rely on our reputation of excellence and our experience in endoscope & instrument repair and servicing. We carry full liability insurance, our processes are stringent, we adhere to all manufacturers' specifications, and serve worldwide customers with fast turnarounds from our USA facility.
All endoscope repair pricing programs offer free on-site inspection of equipment and a comprehensive "physical exam" of all your scopes. Preventative maintenance workshops and on-site education to ensure professional endoscope handling.
Includes all levels of repairs on 4mm, 5mm, 7.5mm, 10mm scopes.
Examples: Arthroscopes, Sinus scopes, Cystoscopes, Hysteroscopes, Laparoscopes
1 Year Warranty on all rigid scopes
2 - 5 Days turn-around times for repairs
Free loaners overnight * (Flat fee excludes specialty scopes such as Operating/Off-Set Laparoscopes, Semi-Flexible Ureteroscopes, Needle Scopes, Video Scopes, & Complete Rebuilds)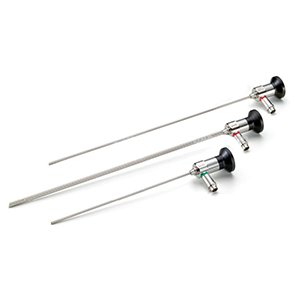 Specialty Scopes Quoted
2 Year Warranty on insertion tube replacements
6 Month Warranty on all other flexible scope repairs
1 - 3 Days turn-around times for repairs
Free loaners overnight (Capped pricing excludes CCD chip replacement)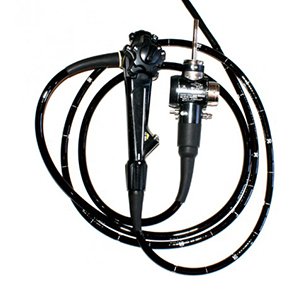 TotalFix™ Simplified Equipment Repair Solution
Our TotalFix™ program offers a convenient equipment repair program that provides you with peace of mind. Manage your assets effectively and efficiently, and leave the administrative tasks of your equipment repairs to us.
With our 100% risk-free TotalFix™ program you can easily set and maintain your annual equipment repair budget, and stay on top of your bottom line. Rapid turnaround times and use of our certified loaner equipment during the repair process increases your uptime and efficiency. Among the many benefits of Total Fix™, included are:
Easy set up and participation in the program

A single monthly payment

No repair approvals are required

A single purchase order covers the term of the program

Increase your equipment uptime

Drastically reduce your administrative soft costs

Always know your exact annual repair budget
The TotalFix™ program is 100% risk free ~ and if we are unable to fix your equipment, we absorb the cost and pay for its repair by the Original Equipment Manufacturer (OEM).

Under TotalFix™ Advantages, It's Covered
User Error
Wear and Tear
Unlimited Repairs
Unlimited use of Loaners
Shipping of Repairs
Shipping of Loaners
Add & Remove Equipment throughout the term of the contract with NO penalties
We realize that you are busy, and that your equipment may need repair or servicing – fast. When our customers expressed a desire to have repairs or service performed at their facilities, Medical Optics duly responded by launching our advanced-capability Mobile Lab Service. We bring our unparalleled service capabilities right to your door.
Highly Trained Technicians
Our technicians can perform testing, servicing and repair of most instruments on site, utilizing the most advanced equipment and repair techniques available. We provide a multitude of onsite scope and instrument servicing repairs, including:
Laparoscopic Instruments (including testing & insulation replacements)

Micro Instruments (E.N.T. and Eye Trays)

Needle Holders (Replacement Inserts and Diamond Dusting)

Instrument Polishing and Cleaning – NO CHARGE Instrument

Sharpening

Component Replacements

Instrument Functionality 10-point Checkups
Our technicians implement instrument tray tracking, and we even dispatch on Saturdays, at no extra charge. Contact us to see availability.